Elliston Staff
Donna Flavetta
Vice President, Owner & Senior Event Planner
Donna moved to Elliston Vineyards at the age of 7 and grew up on the property. She took over the business when her parents retired and has been planning and coordinating events since 1982. Today Donna is the co-owner and Vice President of Elliston Vineyards. With hundreds of weddings under her belt, Donna is the expert at all things wedding. When she's not working, Donna enjoys spending time with her two sons and her grandchildren.
Madeline Simmons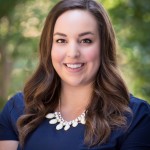 Senior Event Coordinator, Office & Event Manager
Madeline joined the Elliston Vineyards team in 2011 and has helped plan and coordinate over 200 weddings and special events. Madeline studied Hospitality, Tourism and Event Management from San Jose State University and has over 8 years of experience in the hospitality industry. A lover of design and décor, Madeline loves helping couples find the perfect wedding style and has done everything from Boho Chic to Classic Elegance. In her free time Madeline spends her time as an advisor for her college sorority, wine tasting in the Livermore Valley, and searching Pinterest for the newest wedding trends.
Meghan Hill
Event Coordinator
Meghan joined the Elliston team in 2014 as one of our special events interns.  Her attention to detail, friendly personality, and professionalism made her the perfect addition to our Event Coordinator team!  Meghan graduated from California State University, East Bay with a degree in Hospitality & Tourism.  In her free time, Meghan loves traveling to Disneyland, and cheering on the New England Patriots (go Tommy!).
Kelvin Wu
Event Coordinator 
Known for his friendly and and outgoing personality, Kelvin loves woking with couples to help plan their perfect day.  Kelvin has worked in may facets of the event industry, starting as a photographer, and working with event planners before starting at Elliston.  When he is not working, Kevin enjoys spending time with his wife & son.
Michael Kajioka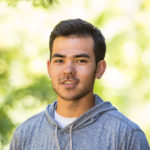 Property Manager & Banquet Captain
Mikey has always had a passion for events & the hospitality industry.  After graduating from San Jose State University with a degree in Hospitality & Event Management, Mikey joined the Elliston team.  Mikey is our go-to guy for any work around the property.  You may also see Mikey at our events, as he is our lead bartender & head server – he really can do it all!  In his free time Mikey enjoys snowboarding, watching the Walking Dead, and traveling.
Deth Thongsarath
Property Manager
Deth works daily during the week to ensure that our property is looking perfect for your wedding day.  With a great eye for design, Deth always has great ideas on new features and hidden gems around our estate.  Deth does everything from repairs on around the property, setting your floor plan, and landscaping.  He is often assisted by his two dogs Jax (pictured) & Spy.
Jeff Schultz
Executive Chef
Jeff started in the hospitality industry at a young age, his parents owned a restaurant that he worked at growing up.  Before joining the Elliston team, Jeff worked at several other event venues in the Tri-Valley area. Chef Jeff has been working with Elliston Vineyards for over 10 years as our Executive Chef.  Jeff enjoys working with our coordinators to create the perfect menu for clients, and is proficient in many delicacies.  Booked couples have the opportunity to meet Jeff at our menu tastings throughout the year.