Weddings by Season
There are so many details to think about when planning a wedding. On of the first things, and sometimes the hardest thing for couples to do, is choose a date! Some couples have a date or season in mind from the get-go, others aren't so sure. There are many factors to consider when choosing a wedding date, and many things depend on what is important to each couple.
So what season is best for you? Read on to see the pros and cons of each season!

Spring
Spring is the traditional wedding season. It represents new beginnings, rebirth, and renewal – it makes sense why Spring is seen as the perfect wedding season!
Weather
While Spring generally has mild weather, there can rain in the beginning of the season (March & early April). Rain in general is pretty rare, but we always keep an eye out and have our back up plans ready to go just in case!
During the months of March – May the weather averages between the high 60's and low 70's in the daytime, and tends to get cooler in the evenings. Providing heaters on the patio, and blankets for guests during the ceremony might be a good idea if it is going to be a cooler day!
Surroundings
At Elliston, Spring is when our property comes back to life. The flowers start to blooms, leaves come back on the trees, and the vineyards start to sprout. Spring is also when plenty of gorgeous flowers are in season. Peonies, ranunculus, roses, sweet pea, tulips, and hydrangeas are all in season in the Spring!
Special Dates
There are a few dates you might want to avoid during the Spring season. March 17th is St. Patricks Day, Easter Sunday usually falls in early – mid April, and Mother's Day is the second Sunday in May.
If you have a lot of families with kids coming, be aware of when Spring Break is, as it might make it easier for those families to attend if they need to travel!
Other things to consider
Early Spring (March) is considered non-peak season at Elliston which means we offer discounted rates!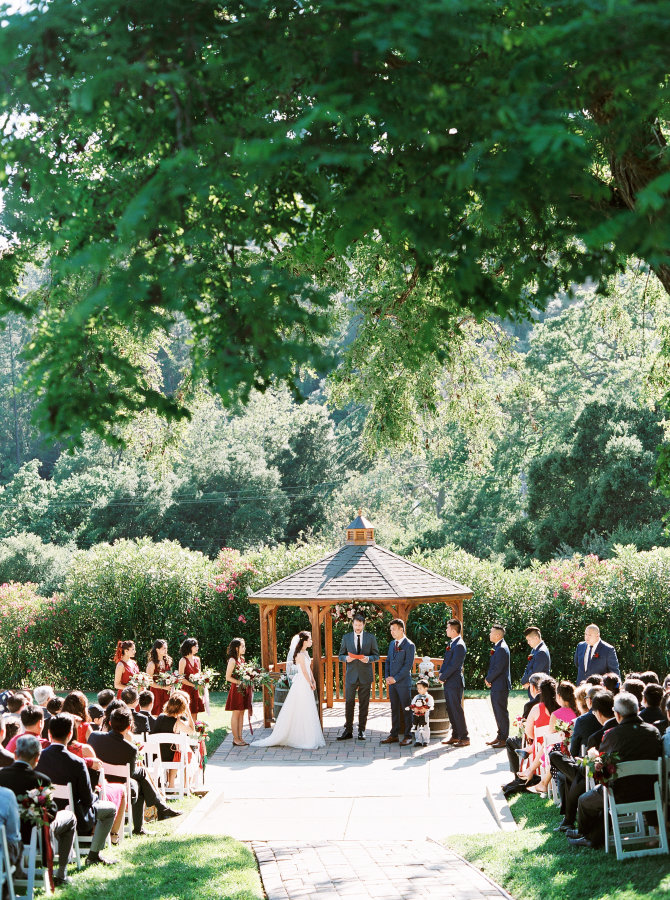 Summer
Summer is one of our most popular seasons, and for good reason! The property look stunning with everything in full bloom, and long days mean you can make great use of the outdoor spaces.
Weather
While the Summer months can be nice, they also have the potential to get hot. During the months of June – August the temperature in Sunol averages between the high 70's to mid 80's during the day. The nights are usually warm which means guests can enjoy the outdoor patio without getting too cold.
Luckily Sunol is located in a canyon which means we have a nice breeze that helps cools us off during the Summer months.
Concerned about the Summer heat? Check out our blog post with 6 Tips for Summer Weddings!
Surroundings
Summer is really the peak time for our gardens and vineyards to be in full bloom. You can expect flowers surrounding the ceremony space, full vines with grapes, and greenery all around our estate.
Special Dates
Summer is a great option if you are a teacher, have lots of kids attending, or have a lot of out of town guests.
There are a few dates to be aware of in Summer – Father's Day is the third Sunday in June, 4th of July weekend is a difficult travel date for many guests. Labor Day falls on the first Monday in September, so depending on the year, you might be able to snag a Sunday in August on Labor Day weekend!
Other things to consider
Summer is the 2nd most popular time to get married, so dates and vendors book up quickly! We recommend booking your date & important vendors at least 1 year out.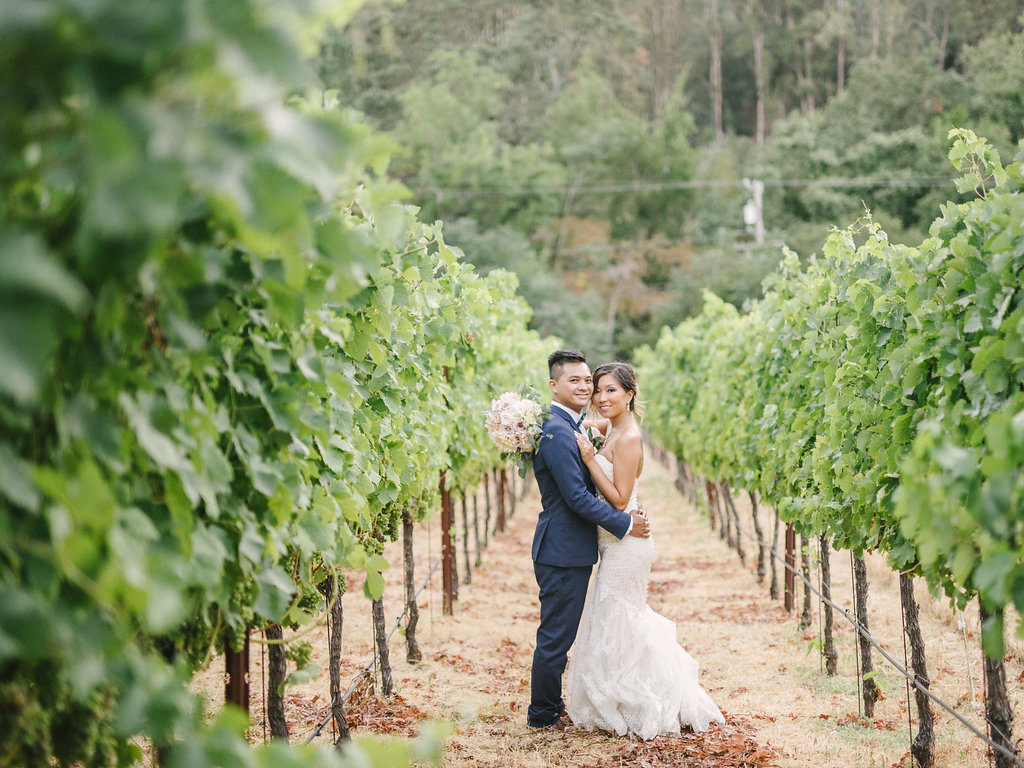 Fall
This may not come as a surprise to you, but Fall is by FAR our most popular season. Nationally, 38% of weddings take place in the Fall, so it is no wonder why Fall dates book up quickly!
Weather
Fall is popular for a good reason – the weather is the best! Fall dates (especially September & October) have very mild weather with average temperatures ranging from the low 80's to high 60's. Rain is quite rare here in the Fall, and it is more likely to be warm than cold.
Surroundings
Our blooms and greenery stay throughout the fall season. In mid-October, the leaves on our trees and vineyards usually start changing color. Leaves don't typically fall off the trees until mid-late November, which means the property is lush throughout most of the season!
Special Dates
There are a few big holidays in the Fall that you should take into consideration when choosing a date. The first Monday in September is Labor Day, which means you and your guests have a 3 day weekend! October sees Halloween on the 31st. November of course has Thanksgiving on the fourth Thursday of the month. If you have a lot of out of town guests, we highly recommend avoiding Thanksgiving weekend, since it is the busiest travel time of the year!
If you have kids coming, keep in mind that some schools start in early September.
Other things to consider
Since Fall is the most popular season nationwide, you'll need to start very early if you want to have first pick of dates! Our Saturdays in Fall are booked about 1.5 years ahead of time. Keep in mind that other vendors will book up quickly as well for these popular dates!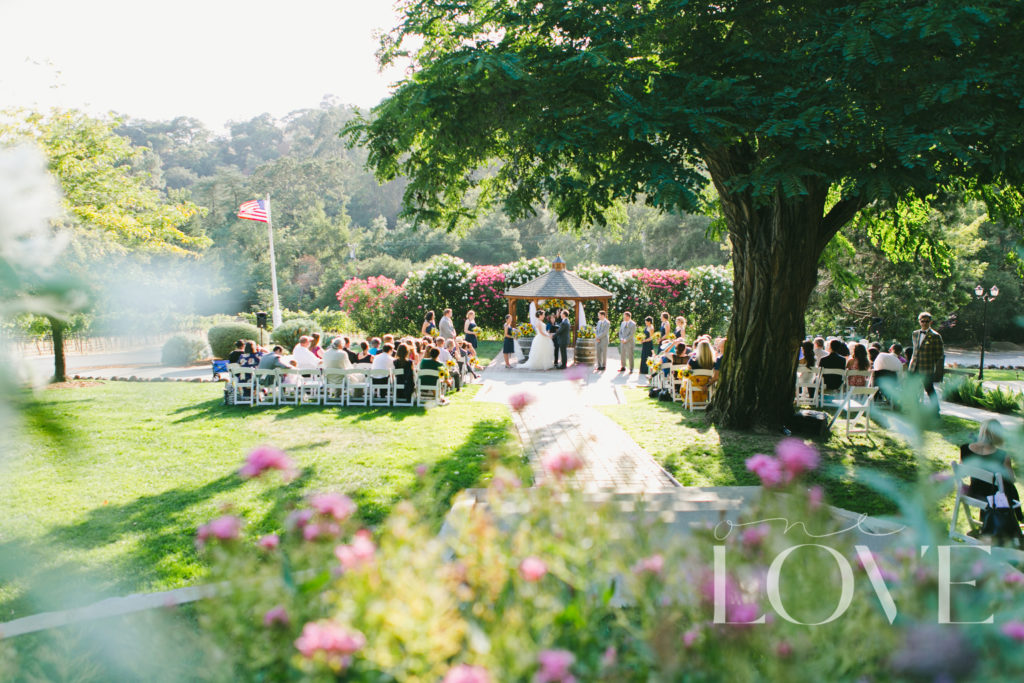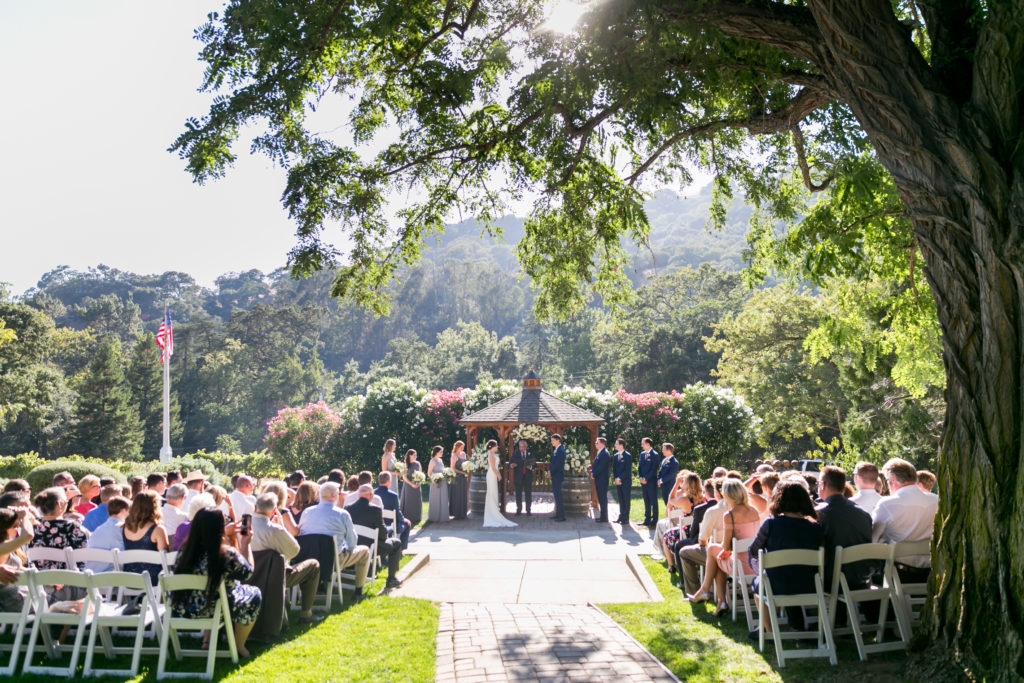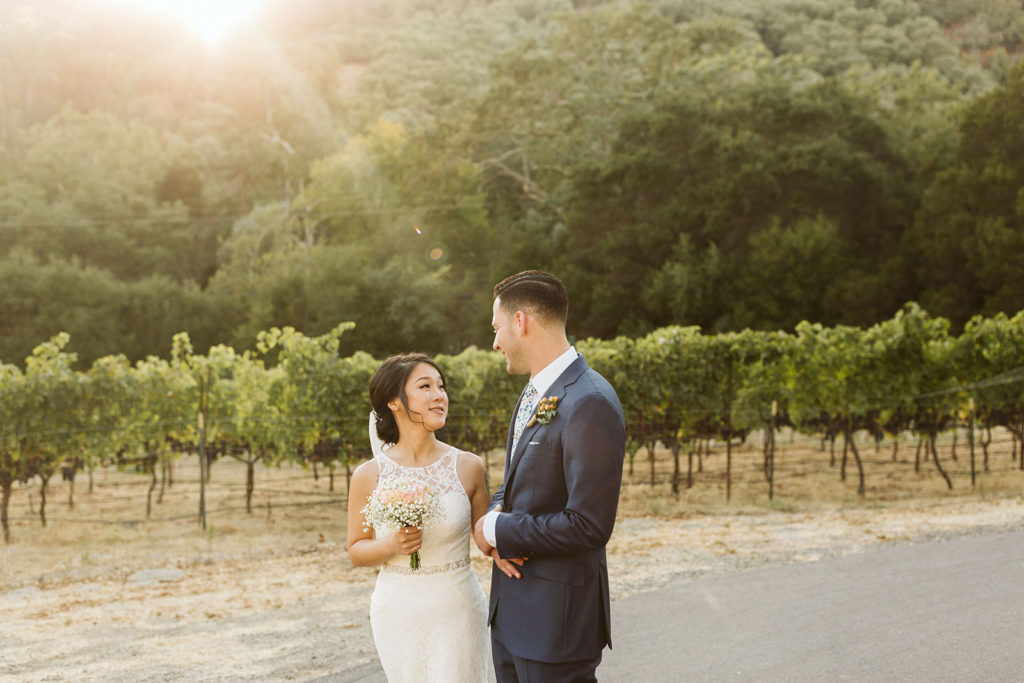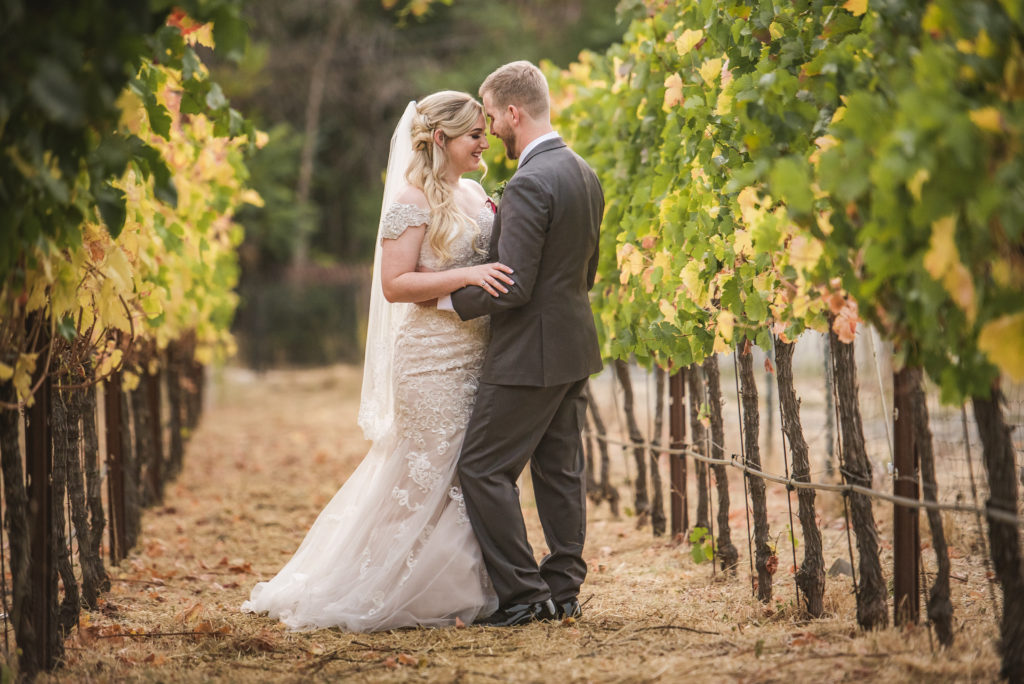 Winter
We LOVE winter weddings! Nationally winter weddings are the last to book, which means you get first pick of dates, and vendors. Additionally, winter is non-peak season for virtually all wedding vendors, which usually means prices are discounted.
Weather
Winter can be tricky with weather, and the chance of rain is highest in January & February. That being said, rain is pretty rare, and we have avoided rain for the majority of our winter weddings. As always, we have backup plans ready to go!
Winter is cool out here, usually in the mid 60's to mid 50's. Having heat lamps available on the patio, or blankets for the ceremony site is always a nice touch.
Surroundings
Winter is a beautiful time of year here. The hills are green, and our ever-green foliage keeps our property looking lush year-round. Since the sun goes down earlier in the winter, we recommend starting ceremonies earlier in the day.
Special Dates
Winter has some big holidays you may want to avoid. Hanukkah typically falls in December, along with Christmas. January celebrates New Years, and you can enjoy Valentine's Day on February 14th.
Other things to consider
Winter is a great option if you are have a tight budget, as many vendors offer discounted rates in the winter months. It is also a good bet if you are planning a wedding in less than a year, as many dates might be open.