2016 Bridal Fair Decor
We love kicking off wedding season by hosting our annual Bridal Fair! We get the opportunity to partner with local rental companies to choose the latest and greatest in linen, lounge furniture, and wedding decor! This year we worked closely with Pleasanton Rentals and GBS Linens.
Picking out Bridal Fair decor always leaves us so inspired as there are always new colors trending each season. This year we opted for a lot of gold tones which brings a lot of warmth into the Terrace Room. On the patio we did neutrals with pops of purple to really bring out the green in the hills.
Our patio set into the hillside has a nice intimate feel. What better way for your guests to enjoy the patio than by sitting on cool lounge furniture? It's always fun to create a new space in your wedding venue. From vintage to modern, anything goes! Also, our patio gazebo is thee perfect place for lounging!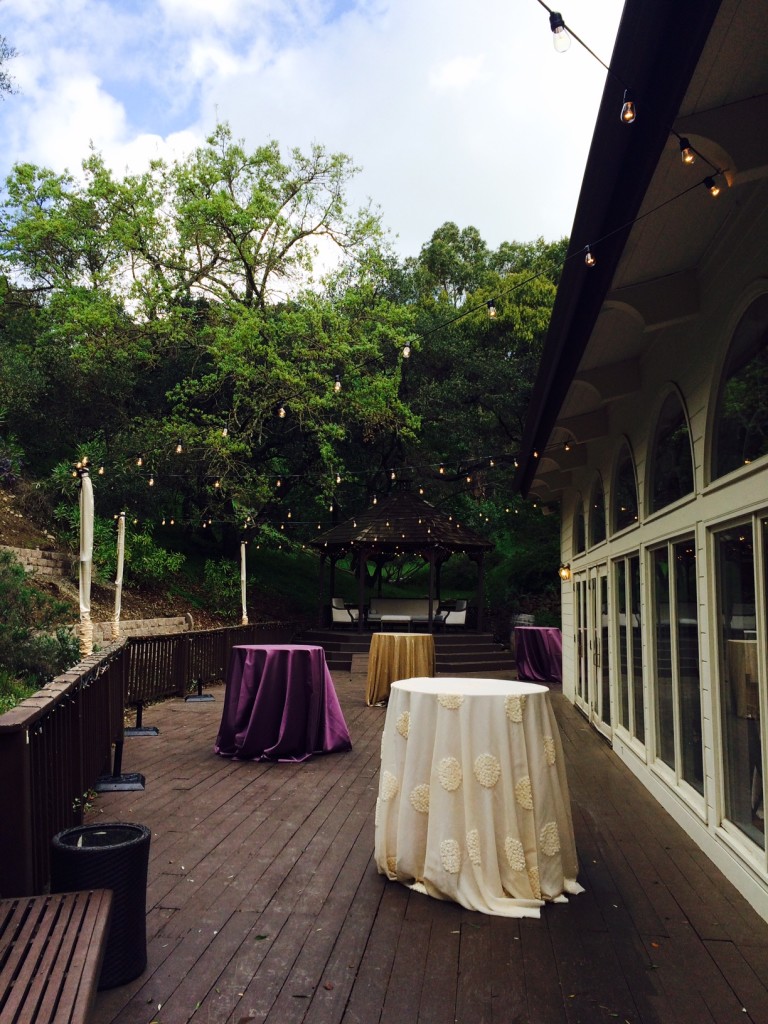 We really lucked out with the weather! Bistro lights make for such great ambiance. Mixing prints and colors for the cocktail tables gave a little pizazz to the patio. We love how these linens hang creating a dramatic effect.
You can't forget about the food! Along with some passed hors d'oeuvres we also set up our Cascading Garden Display; which is an array of fresh fruit, cheeses, vegetables, and spinach and artichoke dip. The gold tablecloth set in front of the waterfall makes for such a picturesque food display.
Traditionally sweetheart tables are circular. However, we went with a rectangular sweetheart table for a grander feel. Why get chairs when you can opt for a loveseat? Paired with gold silverware and gold trimmed glassware? We're sold.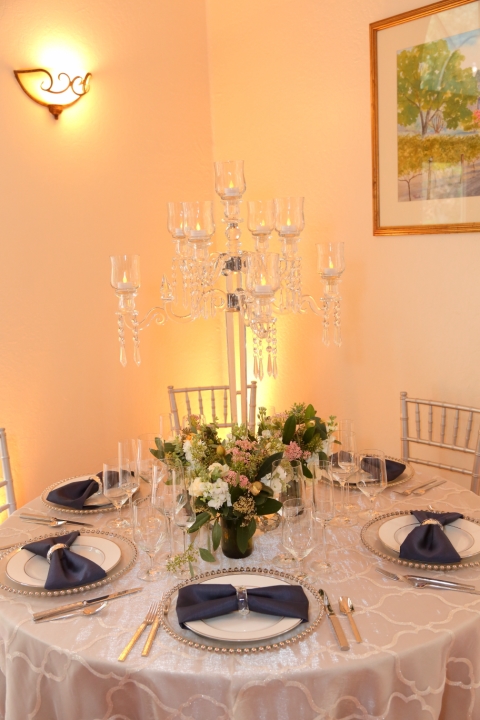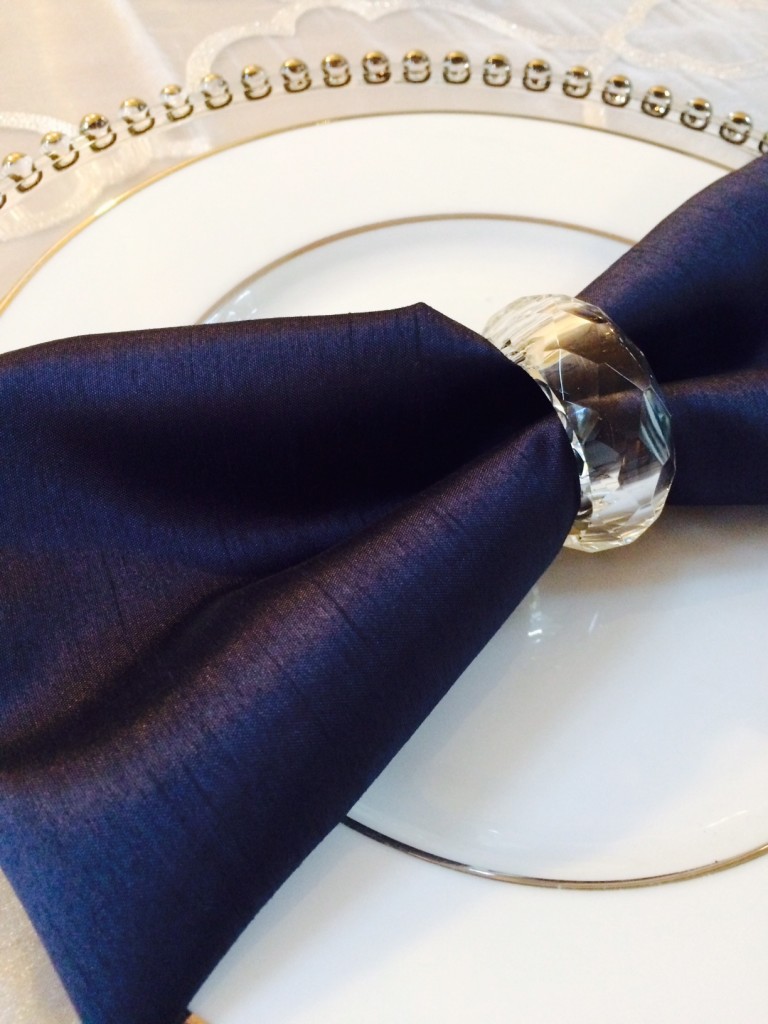 There's something about navy blue that feels so classic and royal. Paired with silver accents makes for a very elegant dining table. These beaded chargers are a great statement piece. Not to mention these dramatic glass candelabras!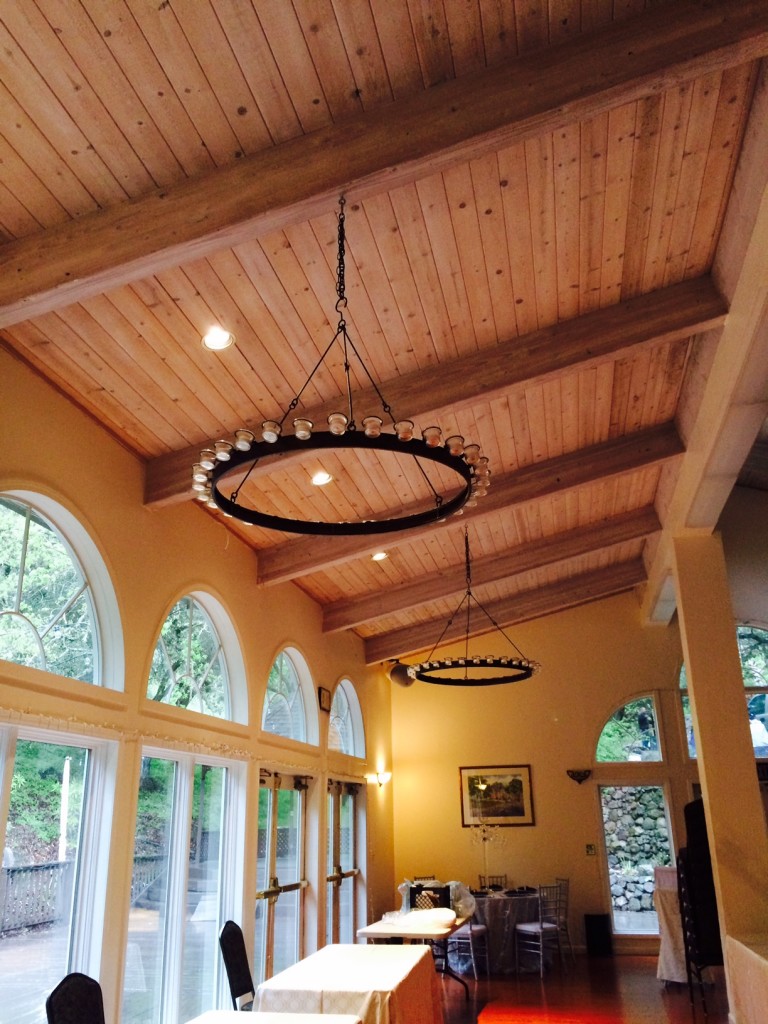 Chandeliers are also becoming more popular. We love how it can transform the look in our Terrace Room. P.S. Yes, those are real candles!
Here we have a couple of our vendors displaying their work! Delicious cake from Primrose Bakery and eye catching florals from The Flower House.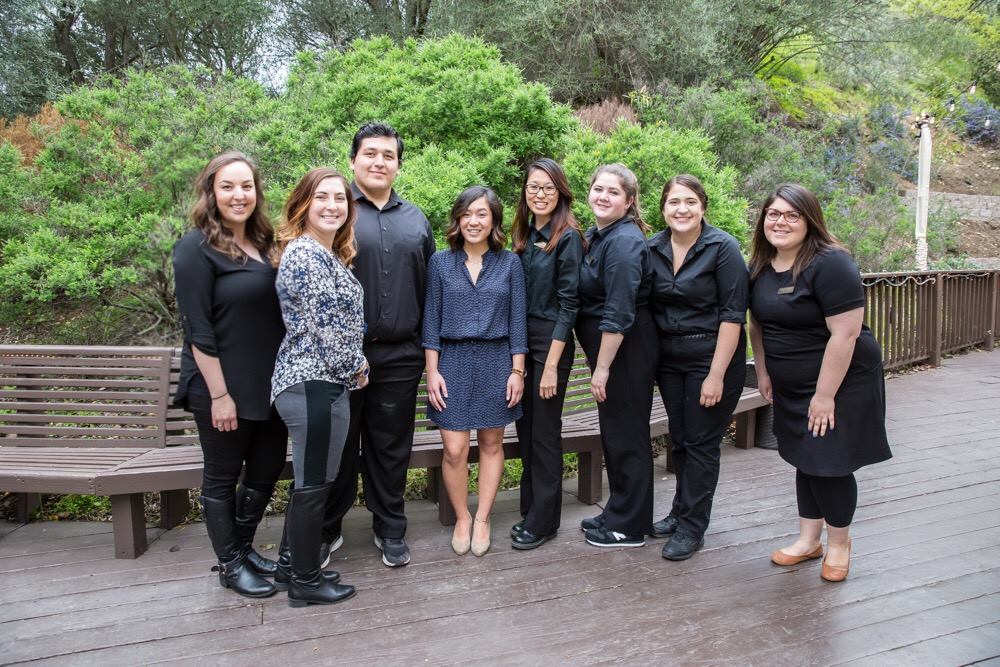 Of course, this event would not have been such a success without the help of our AMAZING events team! If you see us, let us know if you need anything at all during your event, we're here to help!
Photos courtesy of Eli Pitta and Lori Rittinger.
To read more about all the wonderful vendors who participated in the event, check out our Facebook & Instagram!
-KM