Alexa & Trevor | April 16, 2016
We had been patiently waiting for Spring weddings and the return of sunny days, flowers and spring weddings! Alex and Trevor had been planning their special day for almost a year, and we were so excited to see everything that they put together. The day of their wedding was perfect, great weather, a nice breeze, and the sweetest couple! Their wedding was lots of gold and champagne, with touches of mint and peach.
The evening began with Alexa and her maids getting ready in our mansion Bridal Suite. Their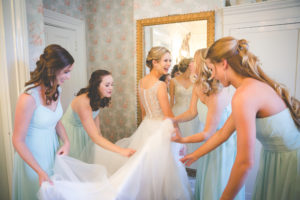 adorable floral robes matched perfectly with our Bridal Suite wall paper.
The bridesmaids were in mint, floor-length dresses, while the bride was in a stunning gown from Gesinee's Bridal.
The bride was very practical and opted to wear some cute glittery flats for the day.
The ceremony was simple and sweet, officiated by Theresa from one of our preferred officiants, Lyssabeth's weddings.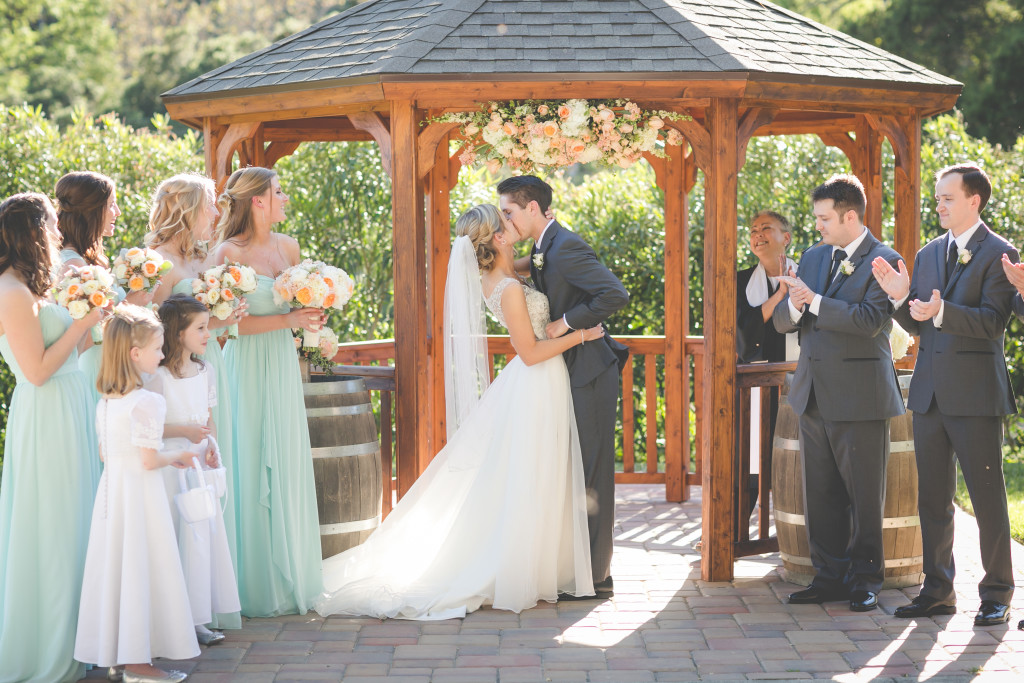 While the guests enjoyed cocktail hour, Alex & Trevor took photos with their family and bridal party. Karey from Hazy Lane Studios captured their day perfectly!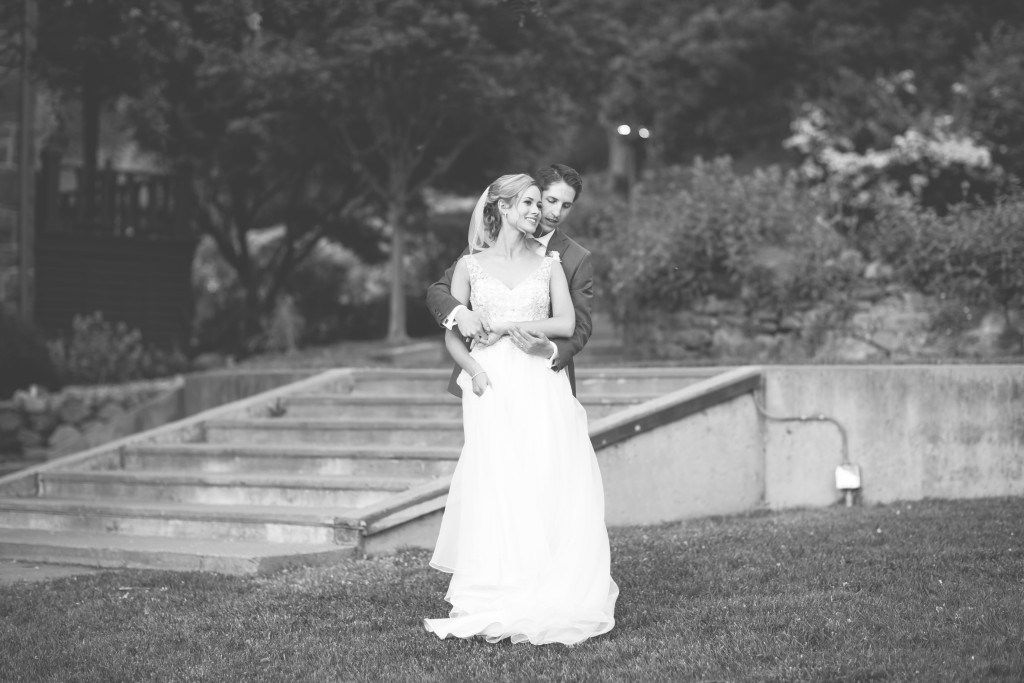 After photos and cocktail hour, it was time for dinner and dancing. We worked closely with Alexa to create the perfect room set up, and it was even more stunning in person. The tables were adorned with Champagne Lamour table cloths, and Vanilla Bean napkins. Gold chiavairs chairs and, peach table numbers, and gorgeous florals from The Flower House completed the look. For one more special touch, Amos Productions provided circle chandeliers – with real candles!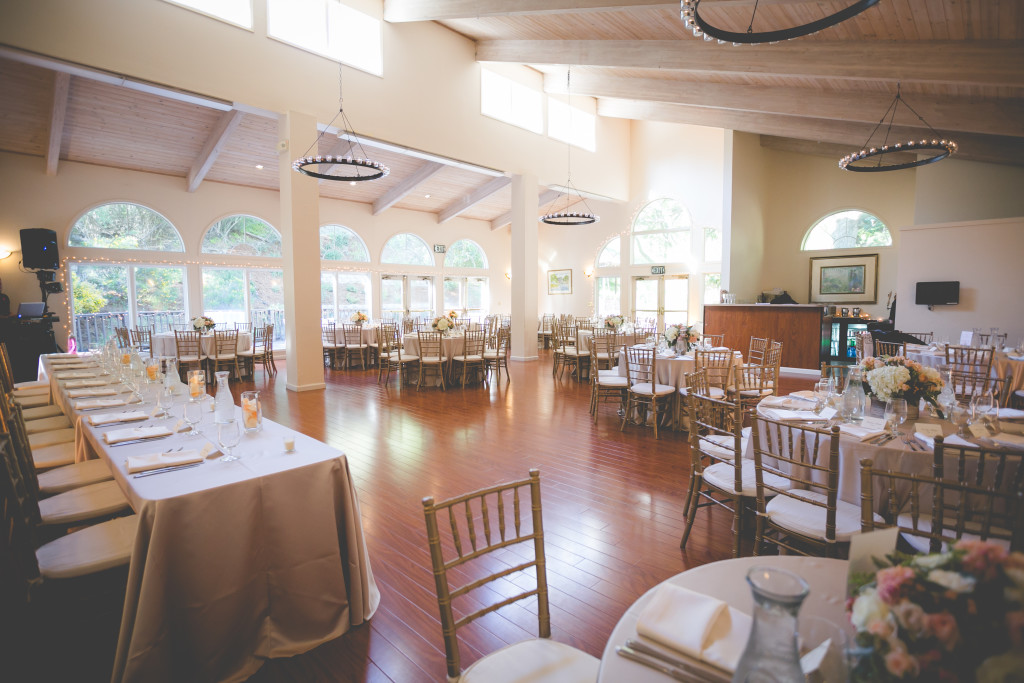 After dinner it was time for dancing, and this group knew how to have a great time! Alex and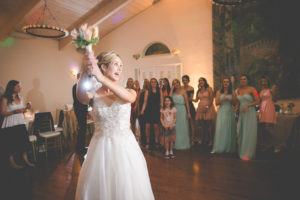 Trevor's first dance was so sweet, and it was followed by their parent dances, and there wasn't a dry eye in the house! After a bit of dancing, we did cake cutting, guest enjoyed marble, red velvet, and chocolate mousse cake from Cake Delight. While we sliced up their cake, the bride and groom did their bouquet and garter toss – so fun! The group danced the night away, and Amos did a great job keeping everyone on the dance floor.
Congratulations Alexa & Trevor!
Thank you to all of the amazing vendors who helped make this day possible: