Lauren & Spencer | April 24, 2016
This was, hands down, one of our favorite weddings of the year! Lauren & Spencer were such a joy to work with, and their personal touches were all over their celebration. They love riding bicycles, and spencer proposed on a bike ride across the Golden Gate bridge, so obviously they needed something bike related for their wedding. The solution? Adorable (and handy!) bike bottle openers as favors. Lauren works at Disneyland, so Disney touches were all over. From their "Be Our Guest" seating chart, to their bride & groom Mickey ears – and even a few Disney songs made it into the playlist.
Lauren and Spencer hosted their ceremony at the stunning Mission Santa Clara, and then moved onto Elliston for their reception. While the guests arrived and enjoyed cocktail hour, Lauren & Spencer took some time to take photos around the property.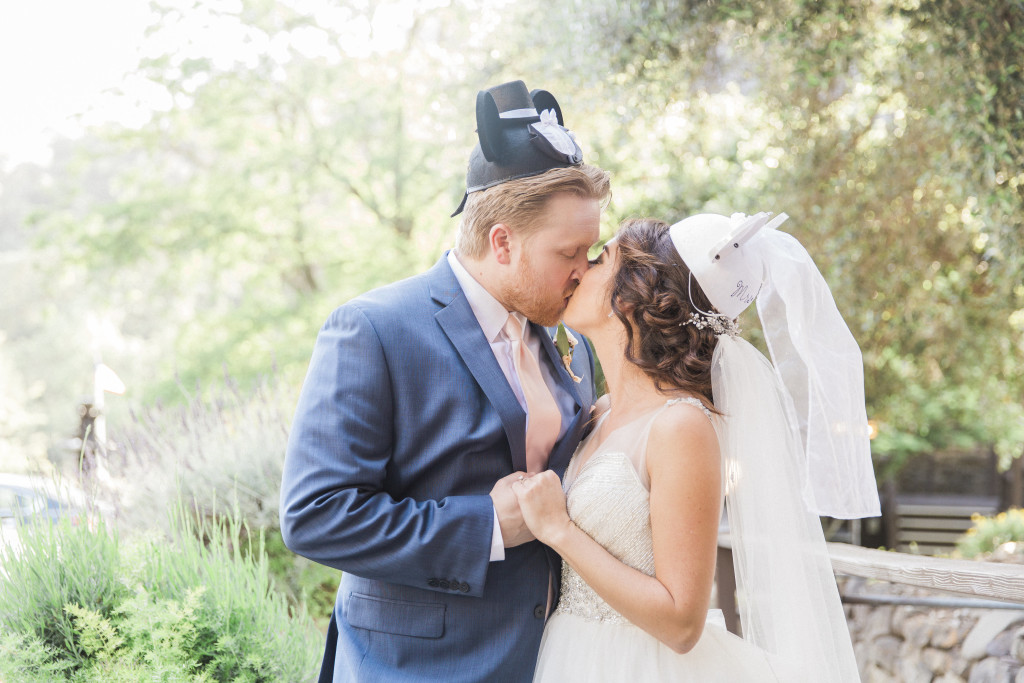 Meanwhile on the patio, we had created a relaxing atmosphere for guests to relax while they waited for the reception to begin. Lauren thought of every detail, and provided decor for every area of the reception space.
For dinner, guests enjoyed a buffet of Mixed Spring Greens salad, Asiago Scalloped Potatoes, Grilled Salmon Filet, and chef-carved New York Steak – yum!
After dinner dancing began, and this group loved to dance! When guests were ready for a break, the bride and groom had something else to keep them entertained – the Booth Bus!
And finally, one of our favorite parts of the night. Rather than have a wedding cake to serve their guests, our couple got create and served their guests C.R.E.A.M ice cream sandwiches!
Congratulations to such an awesome couple! We hope you have a magical marriage!
Thank you to all of the amazing vendors who helped make this day possible: