From Runway to Reality
From avant-garde to haute couture, fashion is one of the most influential and passionate outlets for art. While the more extravagant pieces of high fashion are better left admired from our screens during Paris Fashion Week, there are limitless ways to bring those Pinterest boards to life. As Tim Gunn would say, "Make it Work!"
Chanel Couture
As one of couture's most influential style icons, Coco Chanel is still known for her flawless execution of glamour, simplicity, and grace. To incorporate Chanel's love for modern femininity into your wedding, opt for subtle centerpieces with contrasting colors such as black and white. A simple color palette allows plenty of room for blushing camellias and roses to tie the whole reception together. Delicate rosy details add a whimsical contrast to the crisp geometric prints, creating a breathtaking symbiosis of simplicity and grandeur.
Hayley Paige Runway
What better way to honor the timeless beauty of a fairytale wedding than with a designer inspired theme? From Pnina Tornai to Vera Wang, every bridal designer has a signature style, and there's just something about Hayley Paige's collection that really catches our eyes. Set in ambient lighting and pastel backdrops, Paige's collections revolve around natural hues by spotlighting rosy tones and illuminating the bride's beauty.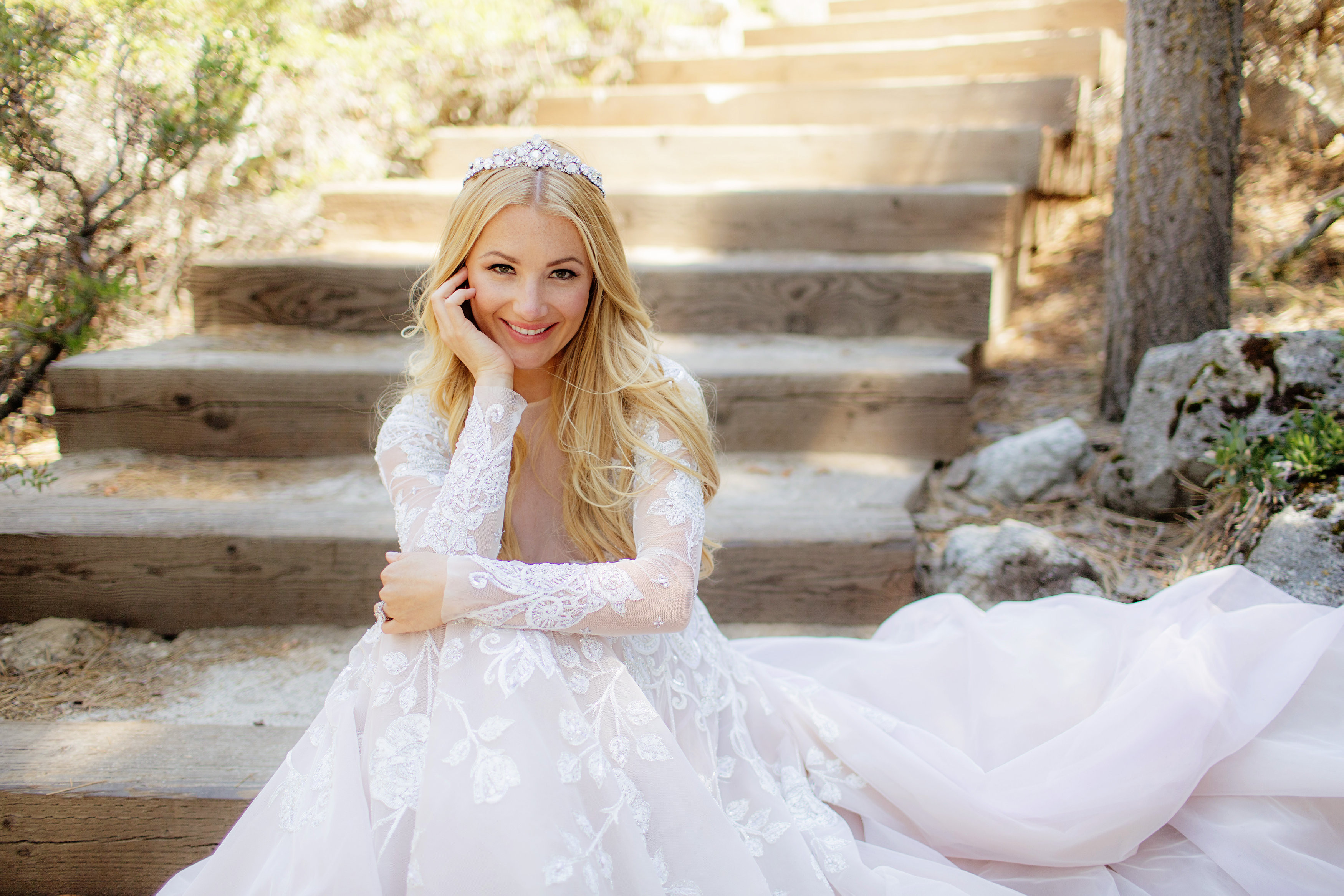 Dior Couture – Color Pop with a Vintage Twist
Extravagant couture was never made for pragmatic purposes, but it sure is inspiring to see fashion pushed to a level of fine art. With that being said, John Galliano's take on the modern 40's is incredibly inspiring for a cutting edge wedding theme. We all know the struggle of loving two different themes, so why not combine the two for a beautiful contrast? While Galliano's collection is anything but subtle, artsy brides can adopt his concept of adding vibrant shades to what is traditionally light and soft. Bright tangerine and pink can be incorporated into the bouquet and decor to brighten a vintage dress ensemble.
Island Paradise
Soft, airy blues have always been the golden child in wedding themes, especially in pastel pairings, but if the soft hues just aren't making the cut for your tropical wedding, replace the powder blue with Island Paradise Aqua! Inspired by Emilio Pucci and Christian Siriano, the addition of blue-green undertones evoke a distinctive brightness that calls to mind a resort wedding. For an extra pop of paradise, contrast the aqua blue with vibrant citrus tones.
Love is in the Air
We just had to include a literal aviation wedding somewhere in this list! Cute and out of the box, an airport runway themed wedding opens the door for endless DIY's and unique decor that are sure to impress your guests. For a unique centerpiece, assign countries you and your fiance have visited to each table. For table cards, use destination tags to pay homage to the aviation theme. Tailored for the worldly bride, a travel-themed wedding is perfect for merging urban details with rustic quaintness.