Fun Dessert Ideas
Dinner done, now it's time for something sweet. While many couples go for the traditional wedding cake, other dessert options are becoming more and more popular! Don't get us wrong, we loveeeee a good wedding cake, but sometimes couples just want something different for their wedding.
Desserts are a fun way to get really creative with your wedding, and do something different! They are also an easy way to add a personal touch, or bring in something to represent your culture. If you need some ideas on desserts, look below for some of our favorite sweet treats!
Ice Cream
Who doesn't love ice cream? There are so many many ice cream vendors in the area. One cute idea is to have an ice cream cart set up on our patio along with a table for toppings. Guests can choose their toppings and add their own goodies to their sundae.
Not your style? How about catering from C.R.E.A.M. They can do full sized sandwiches or mini ones, both are delicious!
Boba Bar
While not exactly dessert, these drinks can definitely satisfy your guest's sweet tooth. These are great to add to the patio after dinner has been served and can double as a late night treat! Most companies will make the boba on-site which is a fun activity for your guests as well.
Churros
A fresh churro is the perfect snack for your guests! Display them on a table, or have a churro vendor bake them fresh for your guests. Yummy!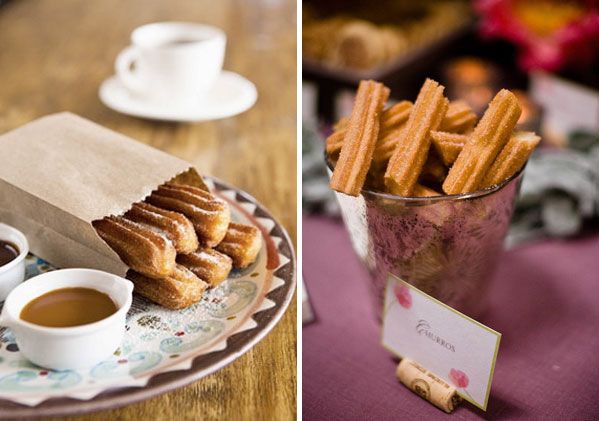 Donuts
Donut walls have become the new trend for weddings this year, and for good reason – they're delicious! Donut walls not only look super cool at the reception, but are an easy way for your guests to pick out their treat.
Wedding Pies and Tarts
If cake isn't your thing, consider doing a pie or tart for your wedding. You can still cut the pie to get those cute "cake" cutting photos.
S'mores Bar
Perfect addition for a late night snack and a great way to keep guests and kids entertained. Add on Elliston's s'mores bar and you have the perfect addition to the night!