Things Wedding Guests L O V E – Part 2
Last week I wrote a blog post about Things Wedding Guests LOVE, as I was writing it, I had so many ideas that I decided to make two posts. Part 1 involved more of the logistic details of the wedding, this post (Part 2), involves the fun parts – food, music, toasts and more! So without further ado, Things Wedding Guests Love – Part 2!

Food, Food, Food!
One of the biggest focuses for our Brides and Grooms is the food. The questions that we hear all the time include: Is the food good? What is the presentation? What is the cost? Can we try the food? Most if not all of these questions are answered during the initial tour and meeting, but one thing that couples sometimes don't think about, is making sure they take care of their guests food needs. Nothing is worse than when we start to serve the food and a food allergy or dietary restriction that we didn't know about! While we can usually accommodate these needs on the spot, it's always best if we know ahead of time.
Don't forget to think about vegetarians when planning your menu. We always recommend having at least one vegetarian hors d'oeuvre during cocktail hour.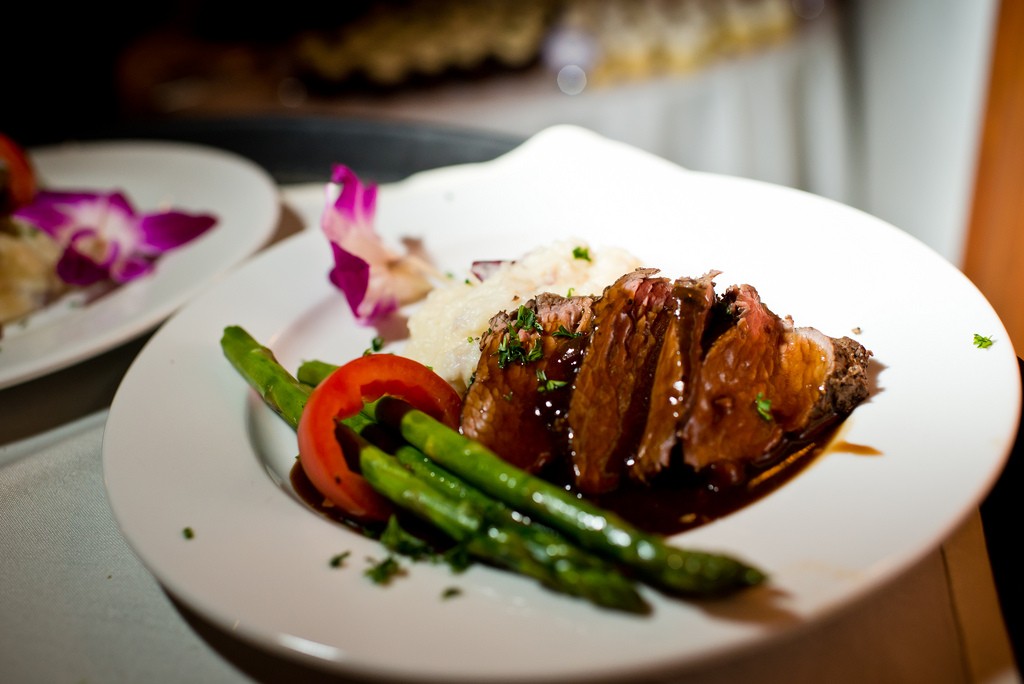 Good Music
Have you ever been to a wedding where no one dances? Or the songs are all cheesy songs from the 80's? Music is one of the best ways to set the mood for your wedding. Always ask your DJ what songs they recommend – they're the experts on wedding music! When picking your wedding music, take into consideration what type of party you want to have, and the guests attending.
We love this list of great wedding songs from Bridal Guide, it's a great place to start for wedding music inspiration!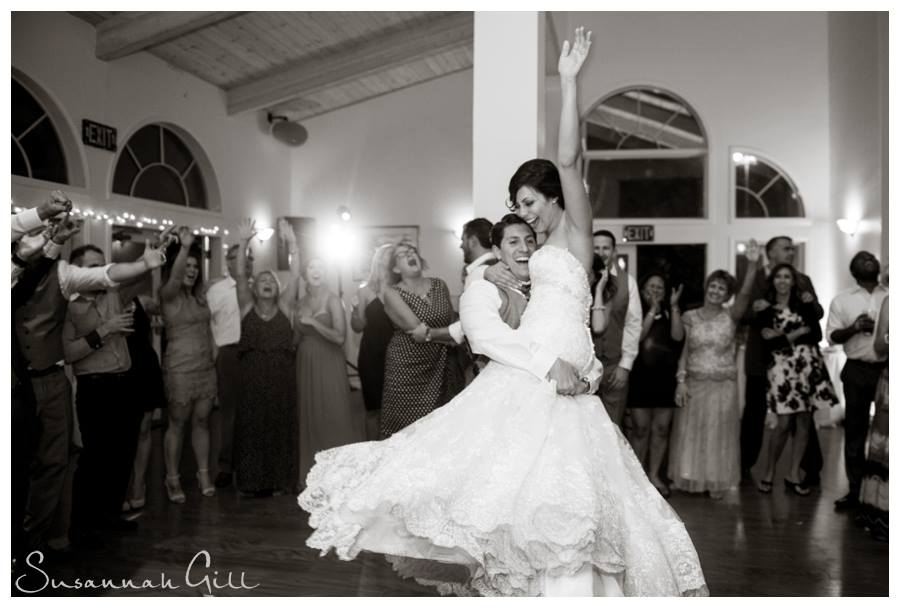 Fun Favors
Now don't get us wrong, you do not need favors for your wedding. While favors are a nice gesture, most guests won't event notice if you skip them. If you are going to spend the time and money on favors, make sure you pick something that guests will love! I am partial to useful favors or edible favors.
Some of my favorite favors from this year have been: Homemade Jam Jars (they also matched their wedding colors!), Lemoncello, Personalized Candles, Bottle Openers, and Matches (who doesn't need those??).
Need more ideas? Check out our Pinterest Board with plenty of favor ideas!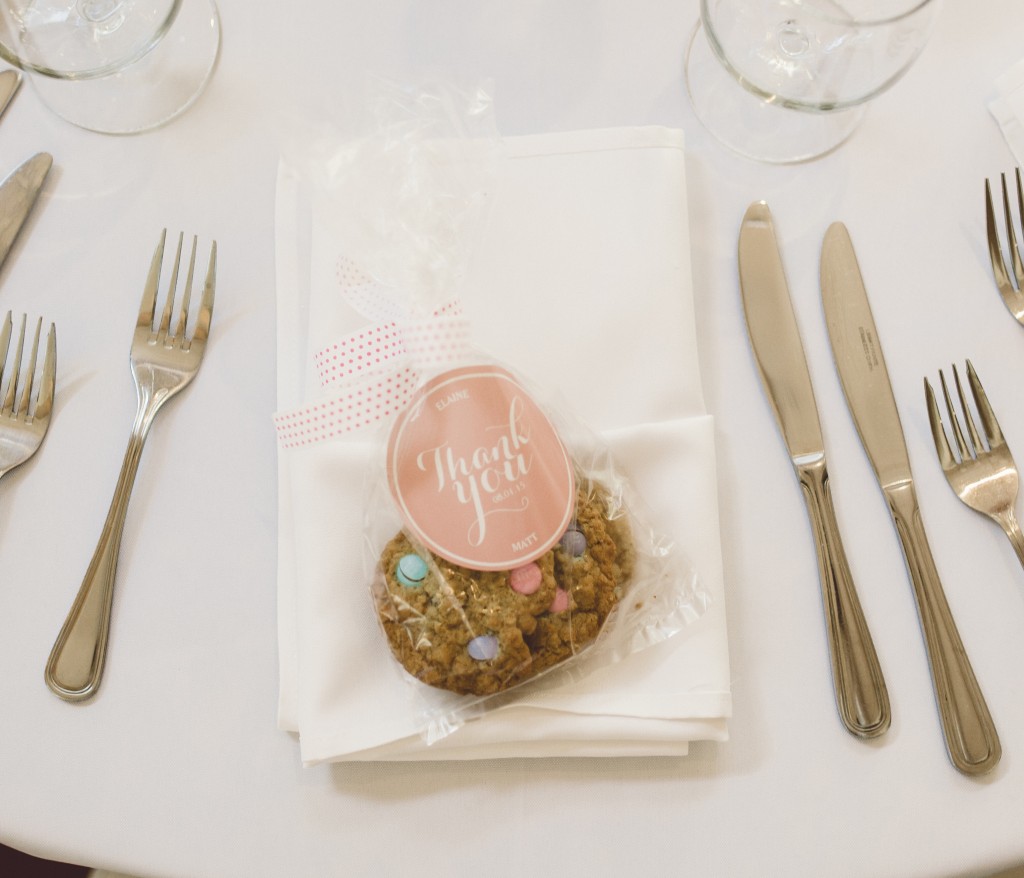 Keep the Toasts Short & Sweet
This is a big one, it's always coming up on lists of top wedding guest complaints. Long and/or unexpected toasts are the #1 reason that wedding reception get off schedule. It does not seem like a 5 minute speech is a long time, but when your guests are sitting listening to one person continually talk, 5 minutes is a LONG time. Most weddings have 3-5 toasts, which means that you can potentially spend 25-30 minutes just on toasts! I recommend asking your toasters to keep their speeches to 3 minutes MAX. And while we're on this subject, any wedding professional will tell you that open mics are not a good idea. Make sure your DJ won't be giving the microphone to anyone besides the few people who you have asked to speak.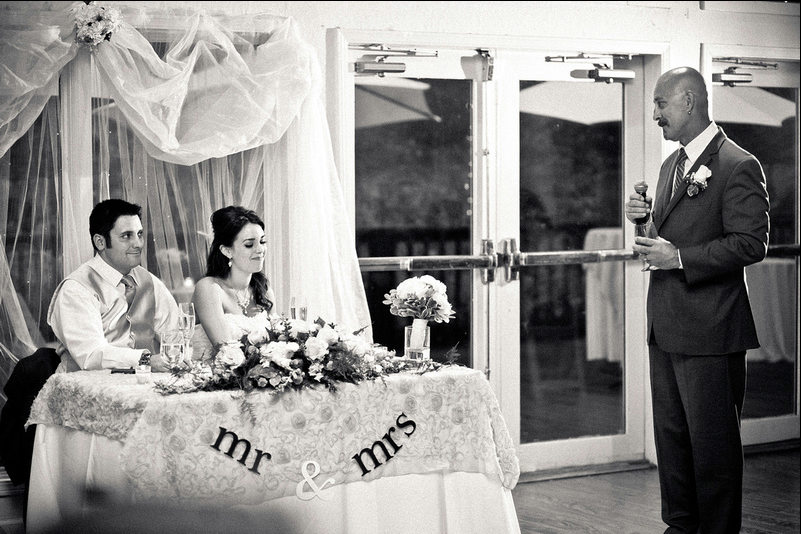 Include a Fun Activities
After all of the traditional activities (speeches, dinner, first dance, cake cutting, etc.), the rest of the evening is open to dance the night away! But what about guests who don't like to dance? Or a guest who doesn't know a lot, if any, other guests at the wedding? Or what if someone just wants a break from dancing? It's always a nice gesture to have s an activity for guests besides dancing. The most popular options this year have been photo booths, lawn games, cigar bars, dessert bars and lounge areas. The patio and patio gazebo are the perfect spot for all of these activities and they'll keep your guests entertained all night long!
I hope this list gives you a good starting point to help you plan the best wedding ever! Keep up with Elliston on Facebook for more wedding tips and ideas!
Cheers!
-MS